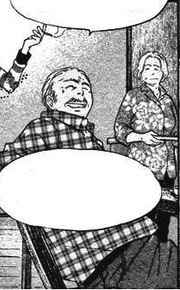 Husband and wife, they live in Canada, helping Haruko around.
When Haru returned to Canada, Rob was the one to pick him up from the airport. Also Rob was the first to tell Haru he had a new younger brother.
Fumie appears to be taking care of Ren and worrying about him, asking him to wear his clothes, or at least his shoes on.